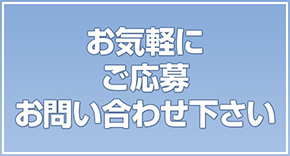 Features

Bonus
Transportation expenses paid
There are various benefits
There is a congratulatory fee for joining the company
Work clothes / tool rental
There is a set ride
Direct return possible
Education unquestioned
Any age
No resume required

Employment status
Sugita Miso Co., Ltd. Jobs Overview
Industry

Architectural painting, interior remodeling, water remodeling, exterior / exterior remodeling, roof construction

Job category

Architectural painting staff

Salary

[Company]
Experienced person ◆ Daily salary up to 1 yen

Inexperienced ◆ [Apprentice) Daily salary starts at 1 yen

★ Trial period is 3 months ★

☆ We will firmly evaluate and return your motivation and hard work (considering experience and ability) 
☆ You will be able to earn more by acquiring experience, qualifications, skills, etc.

Location

Suburbs around Yokosuka City

nearest station

■ Keikyu Line [YRP Nobi Station] 7 minutes by car or [Keikyu Nagasawa Station] 5 minutes by car
■ Transportation Bus: Get off at Kawarada Bus Stop and walk XNUMX minute

Information last updated

2021-04-14 18: 57: 43

Scheduled end date

2021-05-15 (subject to change)
Miso Sugita Co., Ltd."I saw Genvers"It's smooth when you say that.
* Please refrain from making inquiries other than application and job questions.
Recruitment requirements
Job category

Architectural painting staff

Job Description

◆ It is a painting work for the outer wall and roof of a general house.
◆ The sites are mainly in Miura City, Yokosuka City and neighboring areas.
◆ Go to the sales office and head to the site with a company car with other staff.

Qualifications/Licenses

Educational background, work history, age, qualifications, experience are not required << No resume required >>

★ ☆ ★ The following people are welcome (preferential treatment)!
◇ Regular driver's license (AT only)

★ ☆ ★ People from different industries and those who wish to change jobs are also welcome ★ Long-term people are welcome, short-term people are also welcome

◆ We are looking for a wide range of people from << young human resources >> who will lead the next generation to veterans ◆

Location

Suburbs around Yokosuka City

nearest station

■ Keikyu Line [YRP Nobi Station] 7 minutes by car or [Keikyu Nagasawa Station] 5 minutes by car
■ Transportation Bus: Get off at Kawarada Bus Stop and walk XNUMX minute

Working hours

8:00 to 17:00 ★ Break 2 hours * Varies depending on the site

Salary

[Company]
Experienced person ◆ Daily salary up to 1 yen

Inexperienced ◆ [Apprentice) Daily salary starts at 1 yen

★ Trial period is 3 months ★

☆ We will firmly evaluate and return your motivation and hard work (considering experience and ability) 
☆ You will be able to earn more by acquiring experience, qualifications, skills, etc.

Treatment

◆ There is a congratulatory money for joining the company
◆ Pay raises at any time (considering age, experience, and abilities)
◆ Bonus (depending on work performance and company performance)
◆ Full social insurance
◆ Each allowance is available
◆ Transportation expenses (within regulations)
◆ Qualification acquisition support system available
◆ Lending work clothes and tools
◆ Meeting / sharing (Meeting in front of the office to the site)
◆ Car / motorcycle commuting is possible
◆ No history required

Days Off

Sunday, Golden Week, Summer / New Year holidays

Measures against second-hand smoke

With measures (with measures for smoke separation)

From the recruiter

☆ ★ ☆ Those who are thinking of changing jobs from other industries ☆ ★ ☆
I think there are various things that I don't understand or are worried about.
Even inexperienced people are kindly and politely following up, so please feel free to apply ♪ This is your chance to have a lifetime qualification!

If you are an experienced person, there is an environment where you can immediately demonstrate your experience.Make the most of your skills!

It's a company that properly evaluates your "motivation" and "guts".

Anyway, please do not hesitate to tell us about various problems and consultations!

Contact

Miso Sugita Co., Ltd.
5-4-20 Nagasawa, Yokosuka City, Kanagawa Prefecture

Application information
Applicants

Miso Sugita Co., Ltd.

How to Apply

Please contact us by phone (telephone application is welcome) or the application form (24 hours reception).

Please do not hesitate to consult with us about interviews and hire dates.

♪ We will keep the secret of the application strictly

Interview

Industry

Architectural painting, interior remodeling, water remodeling, exterior / exterior remodeling, roof construction

Company URL

Related Links
Miso Sugita Co., Ltd.■"I saw Genvers"It's smooth when you say that.* Please refrain from making inquiries other than application and job questions.
Easy input in 60 seconds.You will be contacted by the applicant, so be sure to check your phone number and email address!